Tulsa Estate Planning Lawyer
Estate planning involves preparing for the distribution of a person's assets after their death. While it may not be a pleasant thought, it's essential to plan for what happens to your estate once you're no longer around. That's where an estate planning lawyer comes in handy. An estate planning lawyer specializes in helping clients plan for the transfer of their assets upon their death and work with individuals to create wills, trusts, and other legal documents that ensure their assets are distributed as they intend. Here are some reasons why an estate planning lawyer is necessary:
Knowledge and Expertise: Estate planning attorneys have extensive knowledge and experience in the field. They can help you understand the legal implications of different estate planning options and ensure that your plan meets your needs and objectives.
Legal Compliance: Estate planning is a complex legal process that requires strict compliance with state and federal laws. An estate planning lawyer can ensure that your plan adheres to all legal requirements, minimizing the potential for legal challenges.
Avoiding Family Conflicts: Family disputes are common in estate planning. An estate planning lawyer can help you avoid these conflicts by drafting a clear and concise estate plan that outlines your wishes and intentions.
Protection of Assets: Estate planning attorneys can help you protect your assets by creating trusts, wills, and other legal documents that ensure your estate is distributed according to your wishes. This can also help you minimize estate taxes and avoid the probate process, which can be time-consuming and costly.
Ongoing Support: An estate planning lawyer can provide ongoing support and guidance as your life circumstances change. They can help you update your estate plan as needed to ensure that it continues to meet your needs and objectives.
Waystone Law Estate Planning Experience
The attorneys at Waystone Law Firm have extensive experience in various areas of law, including estate planning, business law, family law, and real estate law. They take pride in their ability to provide exceptional legal advice and representation while building strong relationships with their clients.
One of the firm's areas of focus is estate planning. The attorneys at Waystone Law Firm help individuals and families protect their assets and plan for the future. They assist clients in creating wills, trusts, powers of attorney, and other estate planning documents that ensure their wishes are carried out after their death.
The firm also offers business law services to help companies navigate the complex legal landscape of business operations. They provide legal advice on issues such as business formation, contracts, employment law, and regulatory compliance.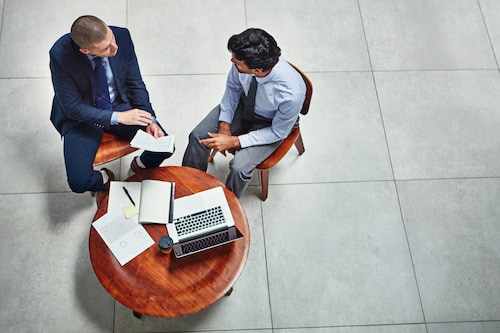 In addition to estate planning and business law, Waystone Law Firm provides legal services in family law and real estate law. They help clients with matters such as divorce, child custody, property division, landlord-tenant disputes, and real estate transactions.
Trustworthy Service
The attorneys at Waystone Law Firm are committed to providing their clients with high-quality legal representation and personalized service. Contact Waystone today to get the estate planning service and any other needs you may have serviced by the best in Tulsa.